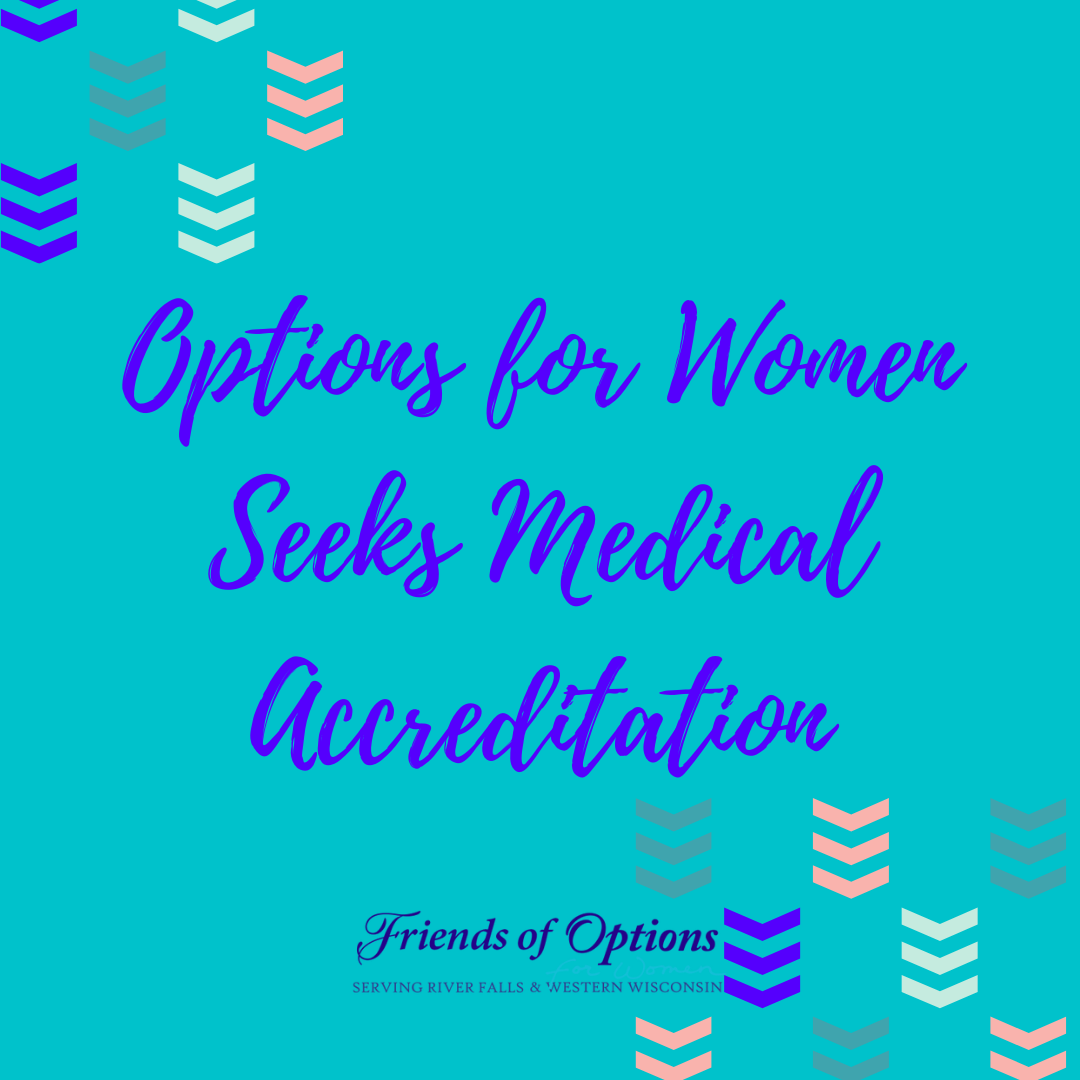 Special announcement! This year, Options for Women/River Falls has begun pursuing the AAAHC accreditation. Essentially, this means that staff and Board members will be working with the Accreditation Association for Ambulatory Healthcare (AAAHC) to review and elevate every single element of clinic operations. The benefits of becoming accredited through AAAHC are abundant:
Meet high client-safety standards and achieve professional recognition for the quality of service.

Develops the practices and processes needed to comply with federal, state, and local laws.

Differentiate the clinic with ongoing quality improvement benchmarks.

Places continuous improvement at the center of clinic culture.

Attract highly trained and experienced health care talent who appreciate the value of accreditation.

Creates a system to mitigate and reduce risk, with a customized and thorough review and best practice recommendations, to continuously improve client outcomes.

Establishes a solid track record for the level of service provided within the community and strengthens our ability to attract more interest in client services.*
*See https://www.aaahc.org/accreditation/
Every woman, man, baby, and family who comes through our doors deserve the very best. The AAAHC accreditation will help Options for Women/River Falls continue to provide the highest quality client care and establish its presence in the community as the place for those facing a difficult pregnancy/parenting situation or concerned about sexual health to find help.