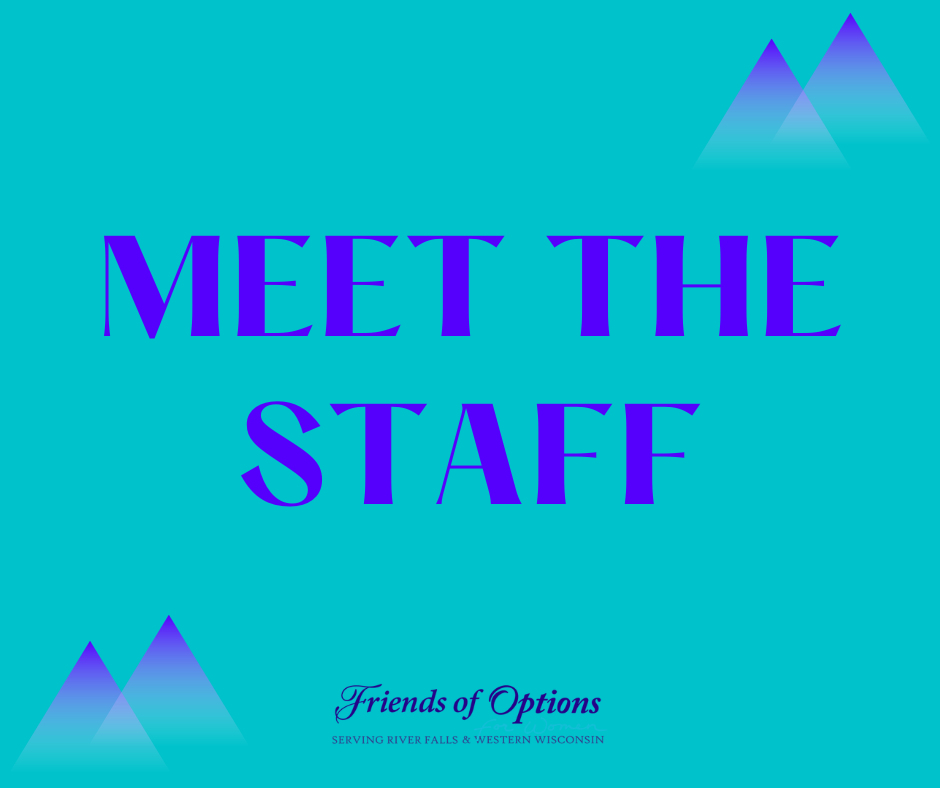 Hi, my name is Jen. I have recently completed the required training to become a Certified Client Advocate at Options for Women/River Falls.
I met Erica and Marie during an event at UW River Falls. Marie agreed to give me a tour of the OFW clinic when I inquired about volunteering. I knew the second I walked into the welcoming, peaceful atmosphere that first day that I wanted to join the team. All of the employees and volunteers are an inspiration to work with.
I have just begun to meet with clients. It is incredibly rewarding to see the difference this ministry makes in the lives of the families. I am truly honored to be able to volunteer here.