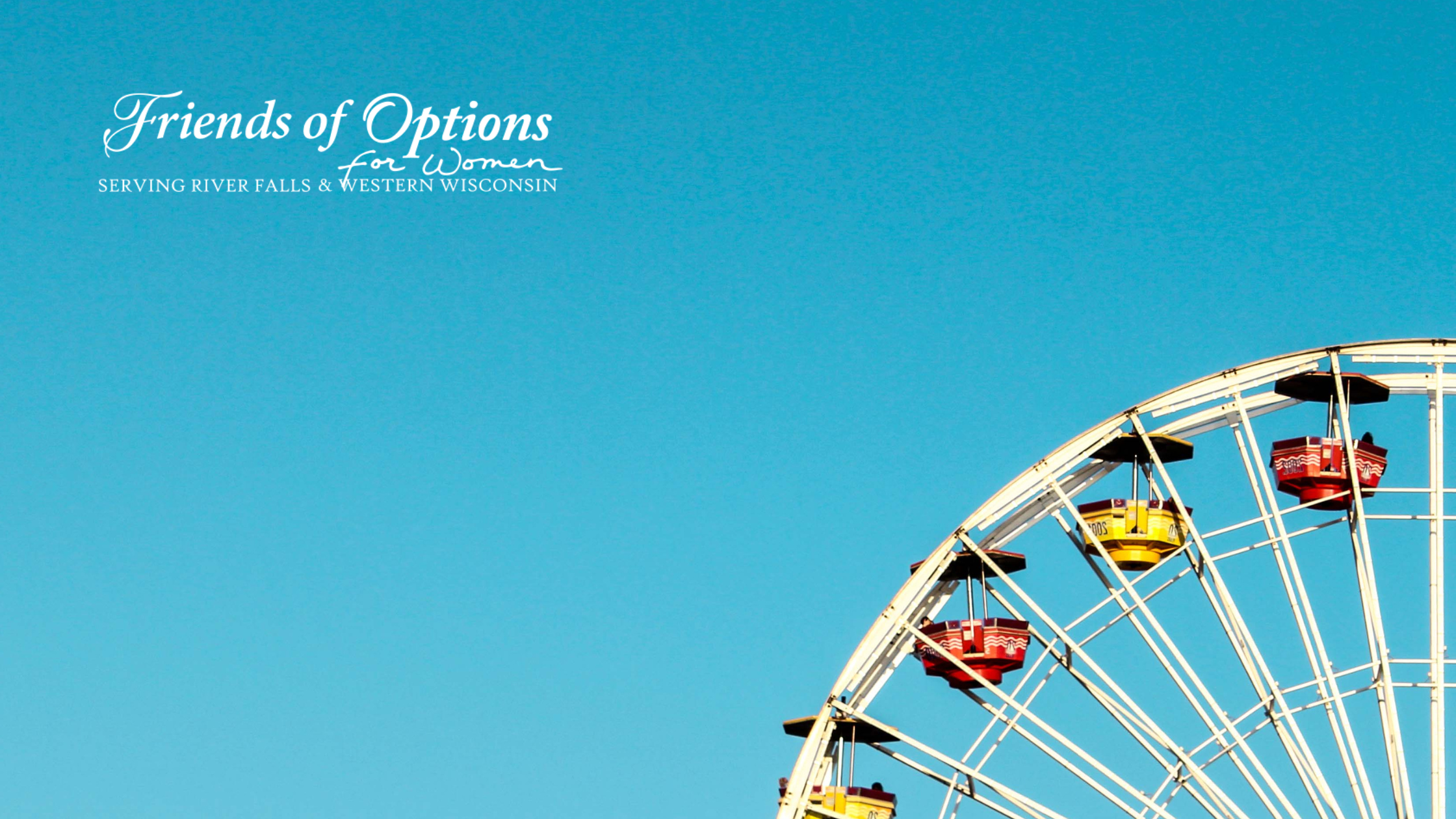 The summer parade and fair season got off to a wonderful start on July 1st with the Hudson Booster Days parade. The many warm and enthusiastic shout-outs by those lining the parade route were greatly appreciated.
River Falls Days was held from July 13-16th. Starting off the weekend-long celebration, several staff and volunteers participated in the parade held on the 14th. Like the parade in Hudson, numerous parade watchers indicated their support for our mission and ministry. The following day Options for Women / River Falls participated in a Booth Fair sponsored by the University of Wisconsin – River Falls located on the White Pathway on the City Hall Plaza. Many members of the community stopped by to learn more about our mission and ministry, or just to share words of encouragement.
The annual Pierce County Fair was held from August 10-13th in Ellsworth and Options for Women / River Falls maintained a consistent presence in our booth, gladly dispensing free packets of Wet Ones baby wipes along with literature outlining the services we provide. Despite the deluge Friday night, overall, our fair experience was an encouraging one, again with many fair-goers expressing their support of our mission and ministry.
Appropriately, the end of our summer outreach activities ended with the start-up of student life at UWRF. Each year the university sponsors a tabling fair for all the organizations on campus to be introduced – or re-introduced – to the student body and Options @ UWRF was there. This wonderful student-run organization is in the capable hands of its chairperson, Elisabeth Hensman, a senior majoring in animal science/equine management.