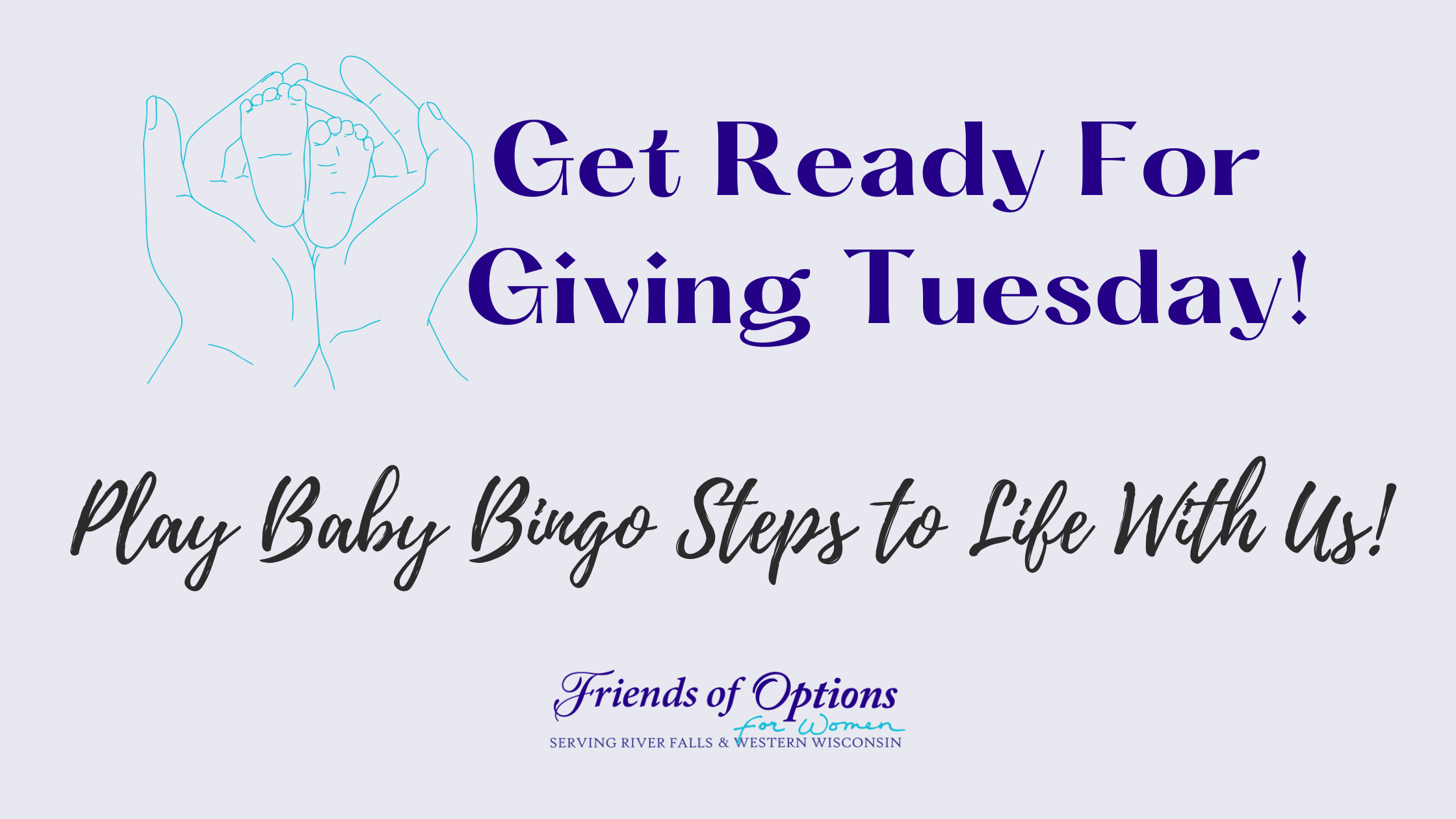 Giving Tuesday is coming up on November 28th and we have a great way for you to participate: Baby Bingo!
How to Play
Download the Bingo card provided and use the creative ways suggested to support and give to Options for Women! The first four people who bring in a completed Bingo card in to the clinic – across, down or diagonal, will win a $25 gas card. Woohoo! Some proof of finishing spaces will be required. Deadline is Giving Tuesday – Nov 28th. What a great way to show your support and have fun at the same time! 
Pro tip:
Ask your kids or grandkids to play with you! Teach them the importance of supporting LIFE and enjoy a fun game together!
Enjoy Baby Bingo!
Download Here
Rules: You must show proof of finishing the spaces you have marked off. An individual can only win one gift card.
Sponsored by Brilliant Impact Web Design & Digital Marketing