Welcome to our 2022 Celebration of Life Spring Fundraiser
Join us in making a difference for life in our community
Sowing a Culture of Life
Our Celebration of Life Banquet & Fundraiser is back!
Thank you to everyone who was able to join us for our Celebration of Life Banquet & Fundraiser! It was our most successful event yet! We had an amazing event with Kirk Walden fundraising for our life saving services and the testimonies from our clients were incredibly touching and compelling. One of our clients described how her decision to abort her baby depended on her ability to pay for diapers. She ended up choosing LIFE for her sweet baby because of her connection to and support from Options for Women – River Falls. She has not had to pay for a single diaper because of support from amazing donors like you! What a great night to hear these amazing testimonies.
But the work is not done. There are many more women, families and babies who need our help. With your support, we can continue to expand our services and reach more people who need life affirming services. Will you consider supporting Options for Women – River Falls today? Make a life saving donation today!
Meet Our Special Speaker
A night with Kirk Walden is an evening filled with humor, challenge, vision and hope.
Kirk's journey into pregnancy help ministry where he has served for more than 30 years leads through life as a sports writer, professional golfer, and even nine years as a single dad.
Kirk is also author of The Wall, a book sweeping through the pro-life community with a powerful message outlining a path to ending abortion as we know it in the next decade. His home on the web is www.kirkwalden.com.
In addition to his speaking and writing, Kirk has served as an Advancement Specialist for Heartbeat International, the world's largest affiliate network for the pregnancy help community.
When you hear Kirk, leave the challenges of the day behind and get ready to laugh with a speaker with whom everyone can identify.
In addition, be prepared for a surprising view on the true impact of pregnancy help ministries all over the country. If you are ready to create a true culture of life in America Kirk brings a powerful perspective on how the battle will be
won in this generation.
Kirk lives in Hendersonville, Tenn. a Nashville suburb, with his wife Jennifer. They have five children, ranging in age from 32 to 12. Now there's another story waiting to be told!
A Clinic, Lifeline & Ministry
Loving and serving those must vulnerable to abortion
Options for Women/River Falls provides professional pregnancy and sexual health-related medical services to women and men, all free of charge. Medical services include pregnancy testing, ultrasounds, testing for sexually transmitted infections (STIs), assistance applying for insurance and locating prenatal care, and Nurse consultations. Because of our professional no-cost medical services, our clinic serves as a powerful, life-affirming choice for women and men.
"Options for Women puts hope, security, and confidence back into women. They helped me to overcome the fears that I had and encouraged me to really believe and have faith in not only myself but in God, and to trust that He does things for the greater good. Not only that, to start making wholesome decisions that were long overdue! They have taught me how to make better connections and more meaningful relationships. My favorite thing by far would probably be the warm welcoming smiles. They really made me feel safe, and I cannot thank them enough for what they have done and continue to do. I really appreciate this amazing group of women!" – Recent Teen Client Who Came In For Pregnancy Testing
Client Testimonial
Kylie received the support she needed to choose life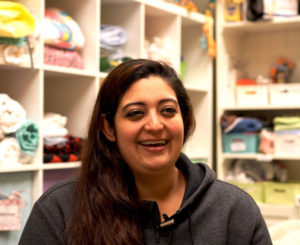 Hi, my name is Kylie and I'm 26, a mother of three babies with another one on the way.
About 2 years ago while struggling with my faith and parenting my kids, I was feeling overwhelmed, with no one to turn to, no resources and no one to help. So I searched for support on Google and that is where I found Options for Women and I found Marie!
Your generous support is saving lives
Can't make it to the banquet but want to give?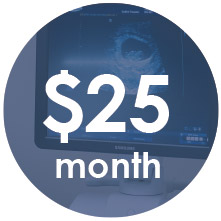 $25/mo provides
Prenatal vitamins
15 Pregnancy tests
1 Baby blanket
Developmental toys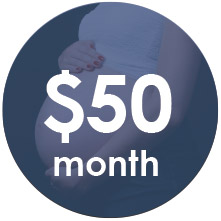 $50/mo provides
4 Ultrasounds
13 STI tests
12 6pk Baby bottles
6 Baby monitors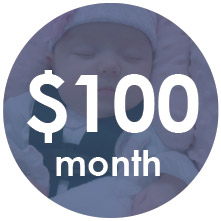 $100/mo provides
8 Ultrasounds
26 STI tests
60 Pregancy tests
1 Month of formula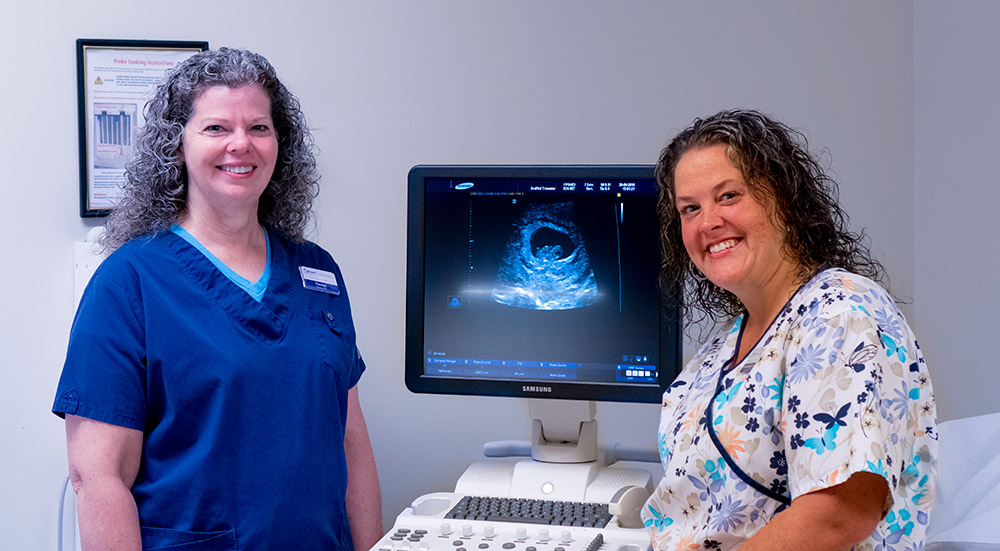 Sponsor the clinic for a day!
Gift of Life Honor, Memorial or Special Occasion
Honor your loved ones or share a special message by sponsoring our clinic for a day!
The income required to cover operational costs is $700 a day. That includes staff costs and medical supplies used in the clinic. When you sponsor our clinic for a day we will feature you in our next newsletter with your honoring message. (see available fields below)